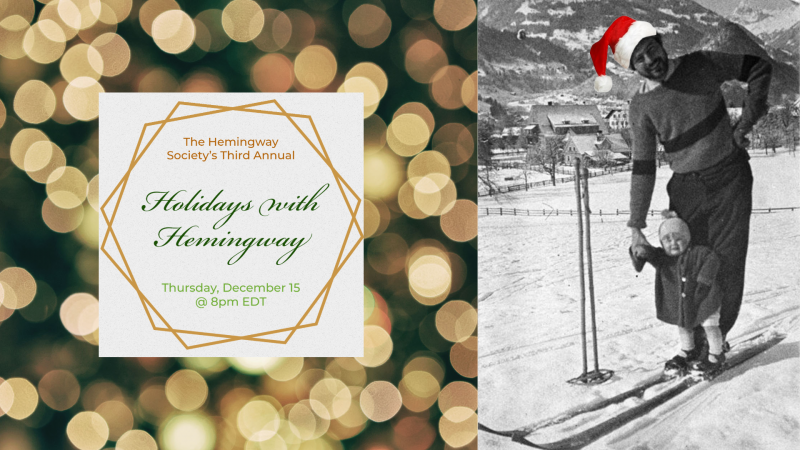 Dear Hemingway friends,
The Hemingway Society's sponsored our third annual, Holidays with Hemingway Party last Thursday.
We celebrate with music (bells and guitar), a live interactive Hemingwordle game, a holiday-themed six-word-story contest, and, of course, a signature cocktail.
But if you missed it, you can watch the pre-recorded elements of the party on our Society YouTube channel.  Watch the Party!
Happy Holidays!
The Media Committee