Iñaki Sagarna
Hemingway was a big fan of cycling, both indoor bicycle races and stage cycling races. In the words of Dos Passos in his memoir The Best of Times (1966), "Hem was mad about bicycle racing," a passion that has an echo in some of his works.
In the last chapter of The Sun Also Rises, Hemingway mentions the Tour du Pays Basque, the Tour of the Basque Country celebrated in 1925 while Hemingway was in San Sebastian himself and which he likely observed in person. Jake talks with the team manager of one of the big bicycle manufacturers participating in the race. After a few appreciations about the Basque race, the manufacturer mentions the Tour de France. Following and organizing the road races had made him  know France, a country truly known by few people. 
The reference to the tour is not exclusive to Sun Also Rises in Hemingway´s work. In one of the Garden of Eden manuscripts Catherine remembers how much the Tour de France meant to David, as much as Wall Street means to those whose lives depend upon it. She´d been fond of it too, David reminds her. Yes, Catherine tells Marita, the Tour had taught her geography and how to suffer.  
Ironically, every time we get closer to the anniversary of Hemingway's death on 2 July, we approach the beginning of the Tour de France. This year's edition begins at the Basque Country, on 1 July, and the first three days, from the 1st to the 3rd, cyclists will be riding around the green countryside that will be enjoyed by attendees of the 20th International Hemingway Conference next summer in San Sebastian and Bilbao.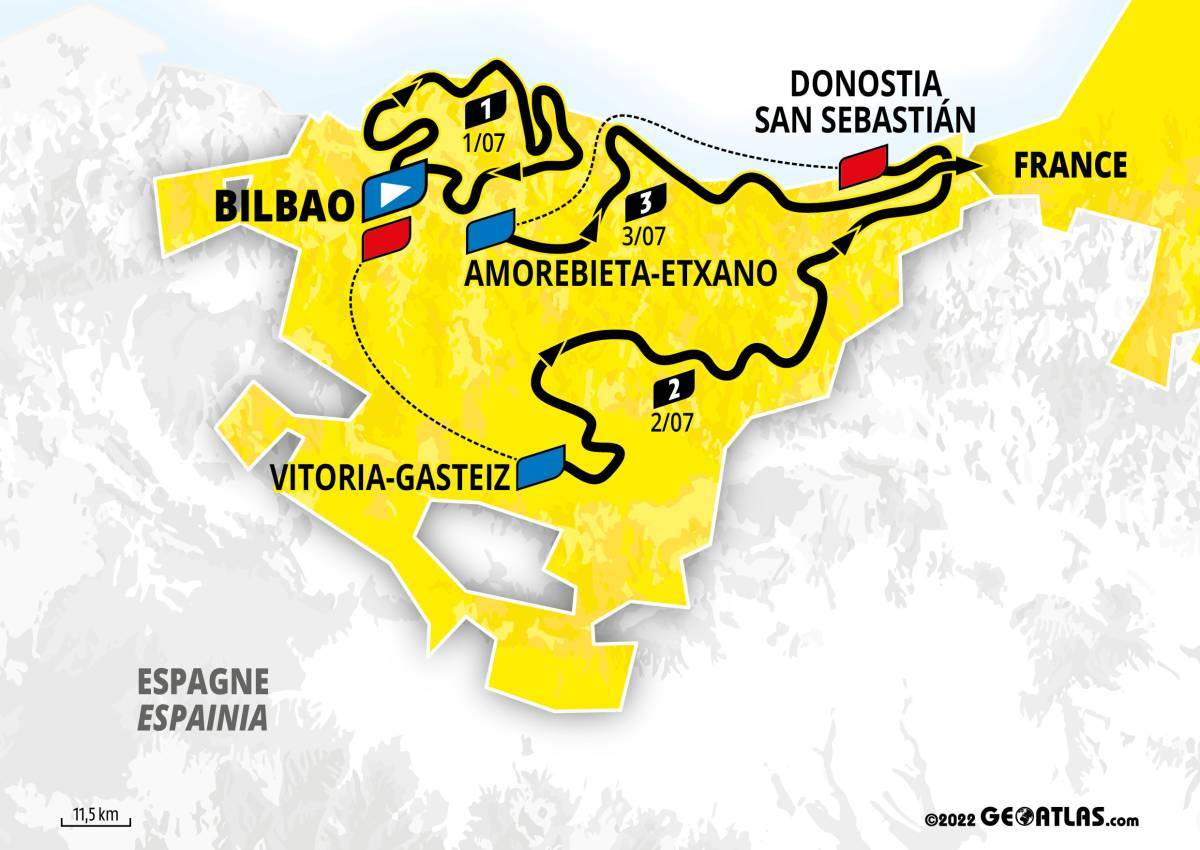 The schedule for this year's race is:
- Stage 1: July 1st Bilbao-Bilbao
-Stage 2: July 2nd Vitoria-Gasteiz San Sebastián
-Stage 3: July 3rd Amorebieta-Bayona.   
Check the TV coverage of the grand cycling event of the year and the promotional video offered by the Tour de France, and enjoy the beautiful sweeping shots of the Basque towns. Imagine yourself in that country next summer, and don't forget to take some notes about what to visit!
Iñaki Sagarna is coordinating the 2024 Hemingway Society conference in San Sebastian and Bilbao, Spain, with Verna Kale and Alberto Lena.  He is a Basque historian and a native of Spain.
Iñaki Sagarna 06/30/2023