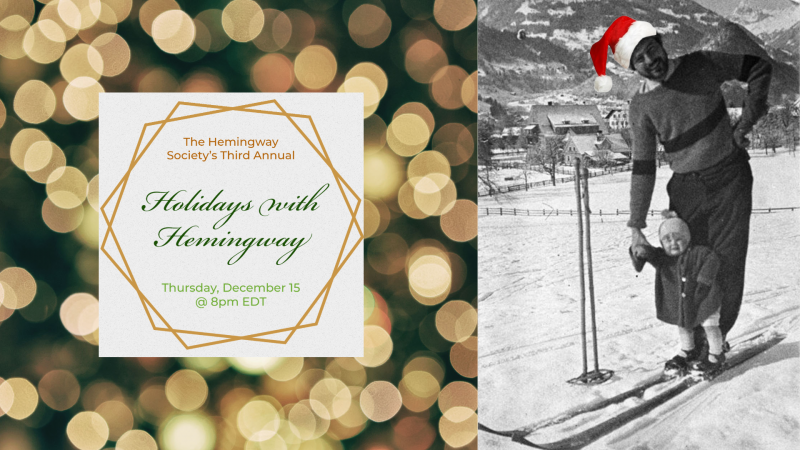 Dear Hemingway friends,
You are warmly invited to the Hemingway Society's Holidays with Hemingway Virtual Party on Thursday, December 15th at 8 pm EDT. 
We will meet via Zoom, so we will be able to see each other and chat and interact! It is open and free to all Hemingway aficionados.